FREIGHT COST INCREASE AND EXPECTATIONS FOR 2022
15 July 2022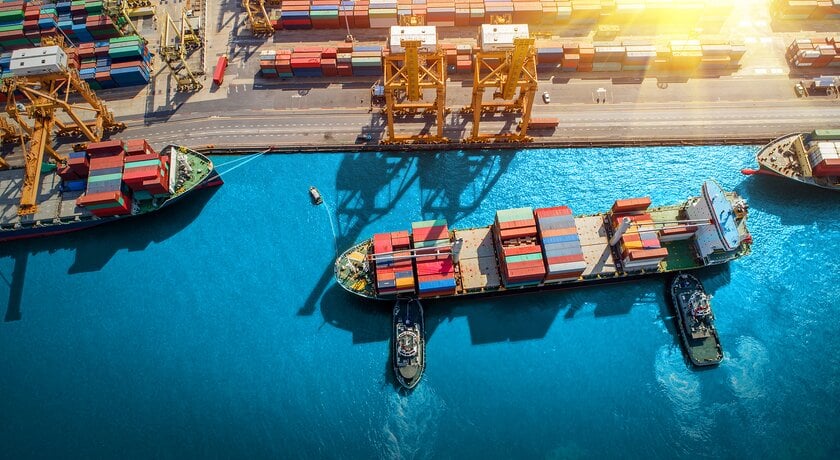 Many businessmen and entrepreneurs are concerned about the cost of sea freight per container in 2022, and it is not for less. According to Forbes, by the end of 2021 the cost of ocean freight had increased fivefold compared to pre-pandemic prices.
It is well known among freight brokers and other shipping users how much freight rates have risen in the last two years. But data on producer prices recently released by the federal government offers empirical evidence to back up the painful reality.
The figures are surprising. Import air cargo rates increased 80% from January 2020 to January 2022, largely due to a massive reduction in cargo capacity, which in normal times accounts for about half of international air trade. Merchandise brokerage increased by 45% in that period. Full truckload, LTL and specialized transportation rates increased 25%. Parcel rates rose 14.7%, while storage services prices rose 20.5%, with much of that coming after July 2021, when demand spiked sharply due to the effect dominated supply chain bottlenecks at several US seaports.
It is estimated that freight rates will be corrected and will drop by 30-40% in 2022. However, it is highly unlikely that they will drop back to the 2019 level. The Drewry World Container Index reported that while rates are still up by two-thirds over a year ago, the global spot rate average was down nearly four percent for the week. Freight rates on transpacific routes they noted declined for the fifth consecutive week, with prices to the U.S. down anywhere between six and eight percent, with a smaller one to two percent decline to Europe. Further, in the past month, container shipping costs overall have fallen by about 12 percent, according to the Drewry World Container Index.
Other factors are also contributing to the declines in demand which are in turn driving freight rates lower. Consumer spending appears to be returning to more typical pre-COVID levels as people have resumed more normal daily routines while strong inflation and higher gasoline prices also caused consumers to cut back on discretionary spending. Similarly, high fuel prices drove up trucking and other costs prompting retailers and others to further slow their orders to control costs.
Category: Insights