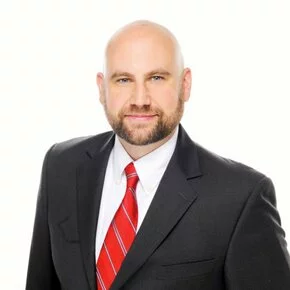 Bradford
A. Boyd
Founder and President
Experience
Hand-delivering policies to Freight Forwarders in and around Buenos Aires gave young Bradford a taste for international trade and insurance. He worked in various brokers whilst training as a lawyer, specializing in maritime law and shipping. He then completed a master's degree in Shipping, Trade & Finance in London – at one of the best business schools in the world – before heading up a Miami brokerage.
Bradford and his close team set-up ANOVA in 2011, with the aim of revolutionizing marine and logistics insurance. Today, under Bradford's leadership, the organization continues to invest in smart technology and clever people to drive faster, better, simpler logistics cover with responsive claims, at competitive rates.
Personal passions
Outside of work, I love to immerse myself in nature, with my wife and two boys. There's nothing I enjoy more than hiding away in a cabin in the woods, or taking a boat out fishing, and just enjoying the space to think.
Bradford says
"My legal background combined with the experience of working my way up through the broking world in four different countries on three continents has given me a unique insight. That twin focus on robust legal analysis and what really matters on the ground is what makes our coverage so useful, for so many different types of customers."
Education
Bachelor of Arts, Political Science and Entrepreneurship, Alfred University
Juris Doctor, Roger Williams University School of Law
Master of Science, Shipping, Trade & Finance, Cass Business School (Bayes), City University of London
Certificate of Concentration in International Law, University College London / Pace University Law School
Certificate of Commercial Real Estate Analysis and Investment, MIT School of Architecture and Planning
Licenses
New York Bar License
Florida 220 General Lines Insurance License
Florida 120 Surplus Lines Insurance License
Connecticut Property and Casualty Insurance License
Georgia Property and Casualty Insurance License
Maryland Property and Casualty Insurance License
New Jersey Property and Casualty Insurance License
New Jersey Surplus Lines Insurance Lines
Scroll to top